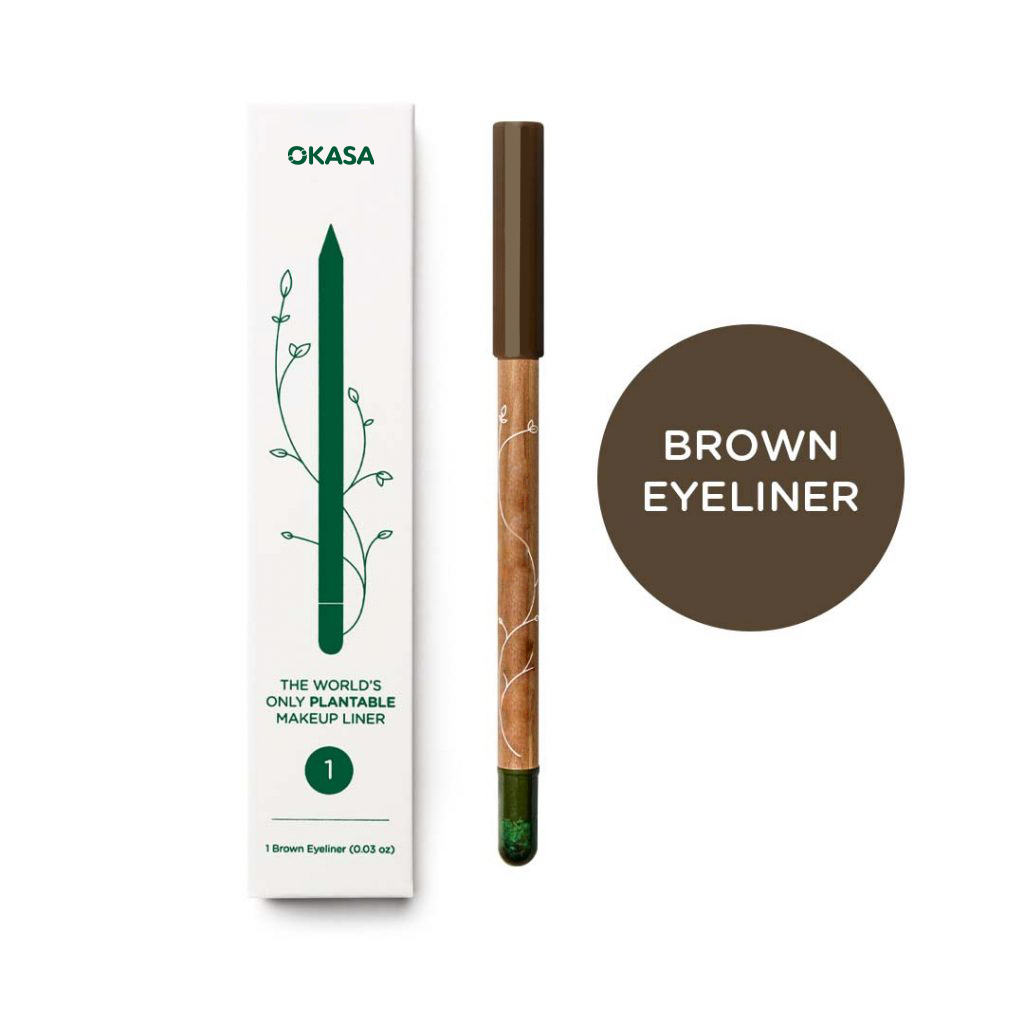 Plant Waterproof Eyeliner Seed Pencil
Allergy Certified Waterproof Eyeliner Sprout Seed Pencil
Description
1. We've taken the idea behind the classic seed pencil and developed it into the world's first plantable eyeliner. When your Eyeliner pencil becomes too short to use, simply turn it upside down, plant the stub and enjoy watching it grow into fragrant bee-friendly wildflowers and it specialized all various kind of seeds regarding your request.
2. High-quality eyeliner plant pencil with a smooth and creamy glide, providing an intense and rich colored texture. Okasa makeup pencils is developed without microplastic (No POLYETHYLENE), using an allergy-free and vegan formula. The recyclable bioplastic cap dissolved in water or soil.
3. The texture and smoothness of our makeup pencils will last all day through rain, heat, humidity, and tearful moments.
4. These seed pencils are 100% eco-friendly, non-toxic, biodegradable, made from sustainably sourced materials, and utilize sustainable production techniques. Our pencils and packaging passed are by European standards.