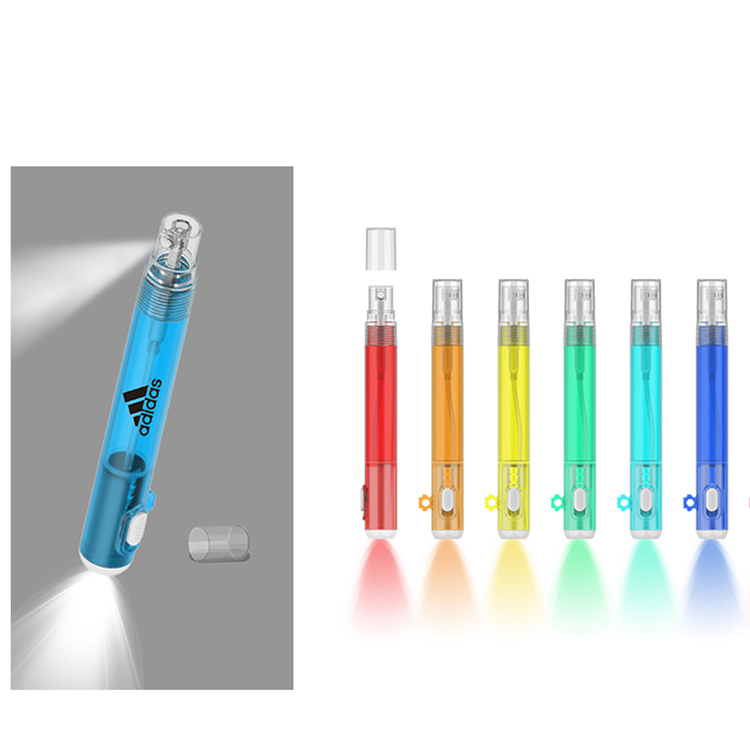 Multifunction Led Light Spray Pen - Spray Dart
Refillable Spray Container
Description
1. Light and Portable, very convenient to carry around. It can be put in a school bag, official bag, cosmetic bag, or directly in the shirt pocket or trouser pocket.
2. ballpoint pen with a spray bottle, the shape of the pen design can be written like the usual pen, and the top is a mini spray bottle, which can hold perfume, detergent, insecticides, sanitizer, etc.
3. The pen body is protected by a smooth and high-quality plastic shell, beautiful and easy to grasp, which also makes it easy to customize.
4. This pen is easy to refill, it is equipped with pipettes and plastic droppers to help fill the perfume without spilling waste
Details
| | | | | |
| --- | --- | --- | --- | --- |
| Quantity | 100 | 500 | 1000 | 5000 |
| Price | | | | |
| Package | | | | |